NATIONAL CONVENING
A showcase
for progress
Experience learner-inspired innovation
The annual National Convening takes learner voice to the next level. There, learners and educators see what's possible when new approaches are created from the fresh perspective and lived experience of those in high school and college.
The National Convening premiered on September 22, 2022

All are invited to watch the playback linked below
Watch

Show Segments
IN THE VOICE OF LEARNERS
EMPOWERED
EDUCATIONAL
JOURNEYS
How REP4 experiences impact life and learning
IN THE VOICE OF LEARNERS
IMAGINING AND
TRANSFORMING
IDEAS
How REP4 concepts are created and tested
FROM THE ALLIANCE
TOGETHER FOR
MEANINGFUL CHANGE
How REP4 partners scaffold a powerful network
Hover over the circles to learn more.
HIGH SCHOOL STUDENTS
Select the ideas important to you and have a voice in your education.
COLLEGE STUDENTS
Select the ideas that you believe will strengthen your campus community.
New directions are essential for the future of all learners. Together we will accelerate change.
Sweepstakes
Student upvoters are entered for a chance to win up to $1K in Visa cash cards and Amazon gift cards (rep4.org/rules).
Watch Parties
High schools and youth-serving organizations are encouraged to broadcast this powerful assembly throughout classrooms and after-school meetings. Participating schools and organizations are committed to learner agency and inspiring the next generation to take full advantage of college opportunities.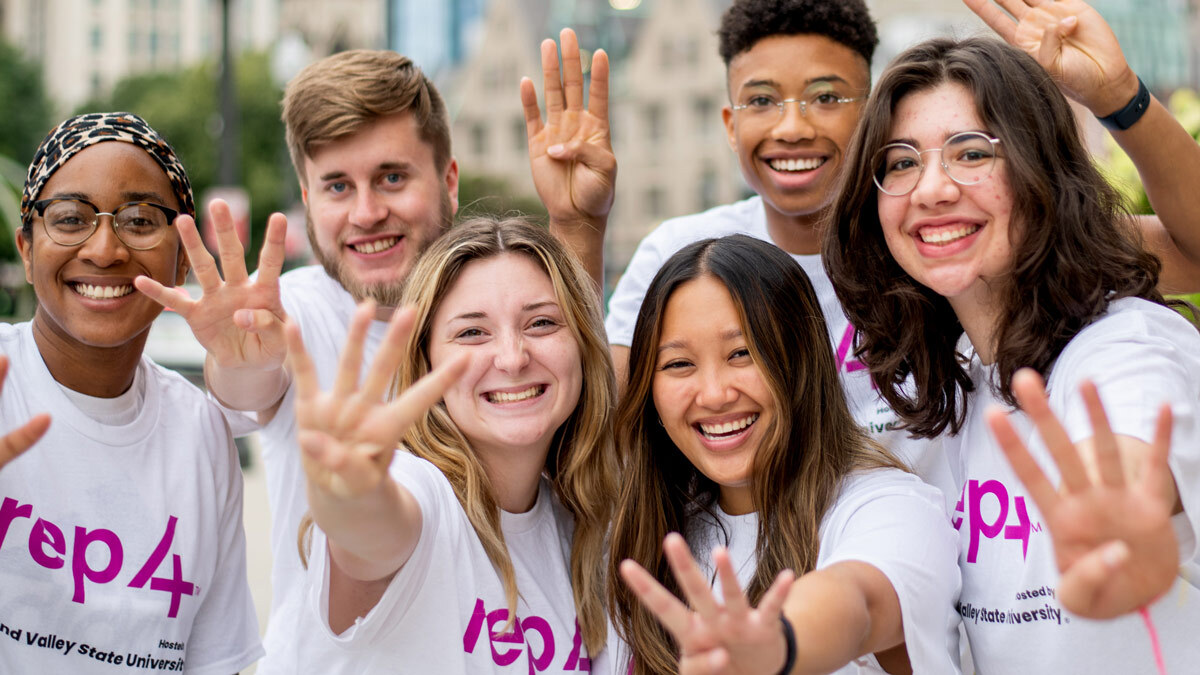 "We believe in the power of collective impact for transformational change. This collaboration is a vital way to close the equity in education gap by engaging students in a design-centered approach and having the systems and organizations ready to accelerate and implement these new ideas."

- Kim Dabbs, Global Vice President of ESG and Social Innovation at Steelcase